ISABELLA PORTABLE RECHARGEABLE OUTDOOR SHOWER
Thursday, 17 January 2019 | Staff
Isabella Portable Shower, Rechargeable Outdoor Shower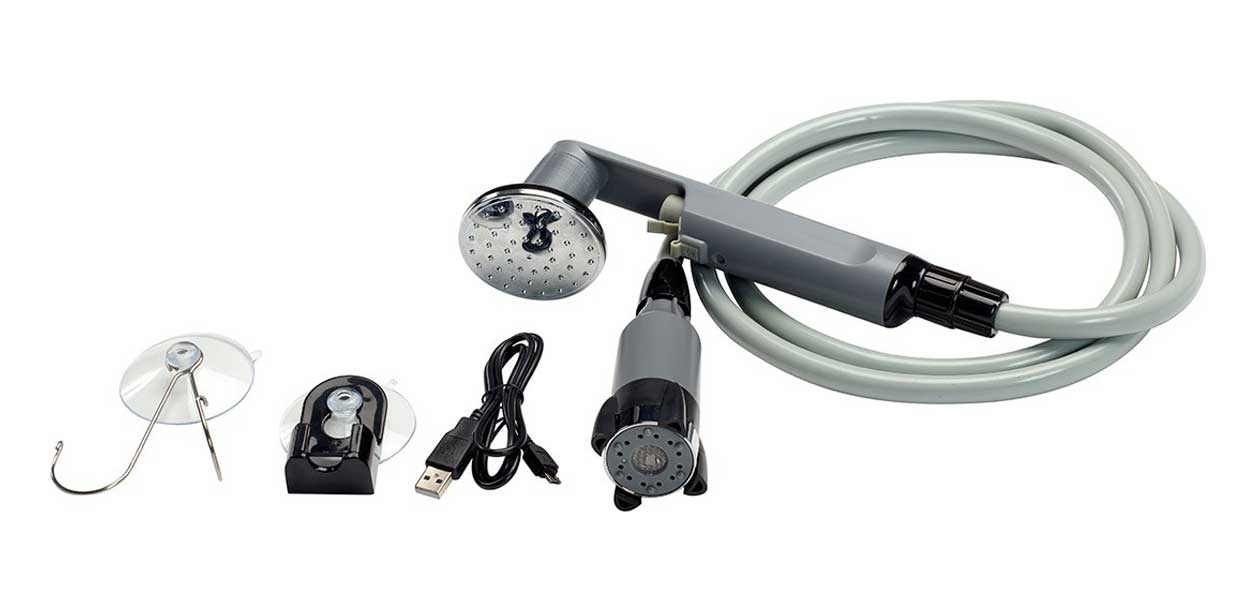 We are excited about this handy gadget that's indispensable for a wide range of activities:
Beach-goers
Cyclists and Mountain Bikers
Dog Walkers, Dog Shows, Dog Washing
Festival-goers
Trail Runners
Canicrossing
Car Washing - Classic Car Enthusiasts
Wild Campers
Motorhomes
Caravans
Surfers, Open Water Swimmers, Kayakers
Walkers and Hikers
This can be used while you're out and about without having to be plugged in to a power source. Imagine being able to wash mud and sand off you, your family, and your dogs before they even step foot inside your vehicle, tent or caravan. You'll always have a shower at your fingertips and a cleaning tool in your luggage.
WHAT WE LIKE ABOUT IT....
Our staff have tried it form themselves and have given it the thumbs-up.
It dispenses 3.5 litres of water per minute, substantially more that other similar items on the market that don't provide a such a great flow rate of water. Being an an Isabella accessory, the quality speaks for itself.
Its light, compact and portable, Easy to stow away and ready to use in seconds. With an on-off button on the shower head handle, just press the button for an instant shower. It has a 40 minute usage time so can accommodate more than one member of the family.
For those of you with dogs who are aware of the risks of Alabama Rot it is even more important to wash dogs off after a muddy walk. It can be awkward to manhandle a dog into a shower cubicle in your home so make life easy for yourself and shower them off in the drive. Dogs are renowned for rolling in anything that smells rotten and there's nothing worse than a long drive home from a walk with a stinking dog in the car and the windows fully down in the Winter. With this portable shower you can wash them off beforehand and prevent an uncomfortable journey.
Having a lovely shower after you've been in the sea is great to wash off the salt water and sand. And it's not just for adults... It great to wash off children, dogs, wetsuits, surf boards, and kitesurf & windsurf sails.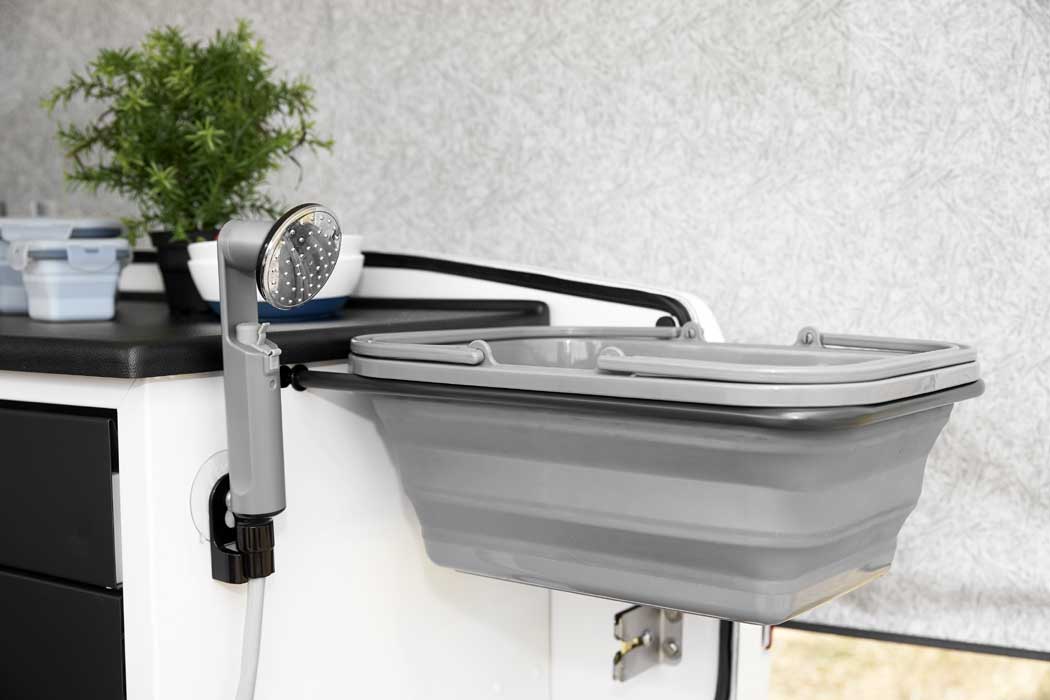 If you're into Wild Camping, Walking, Trail running, mountain biking or just getting wet and muddy this shower could seriously help your clean-up operation. Great for washing mud off boots too.
So how does it work?
Once charged, place the pump in your water container and press the on/off switch on the shower head handle.and you have an instant shower.
Click here to view this item on our Website