The New Bailey Pegasus Grande Caravan Has Landed
Thursday, 8 November 2018 | Staff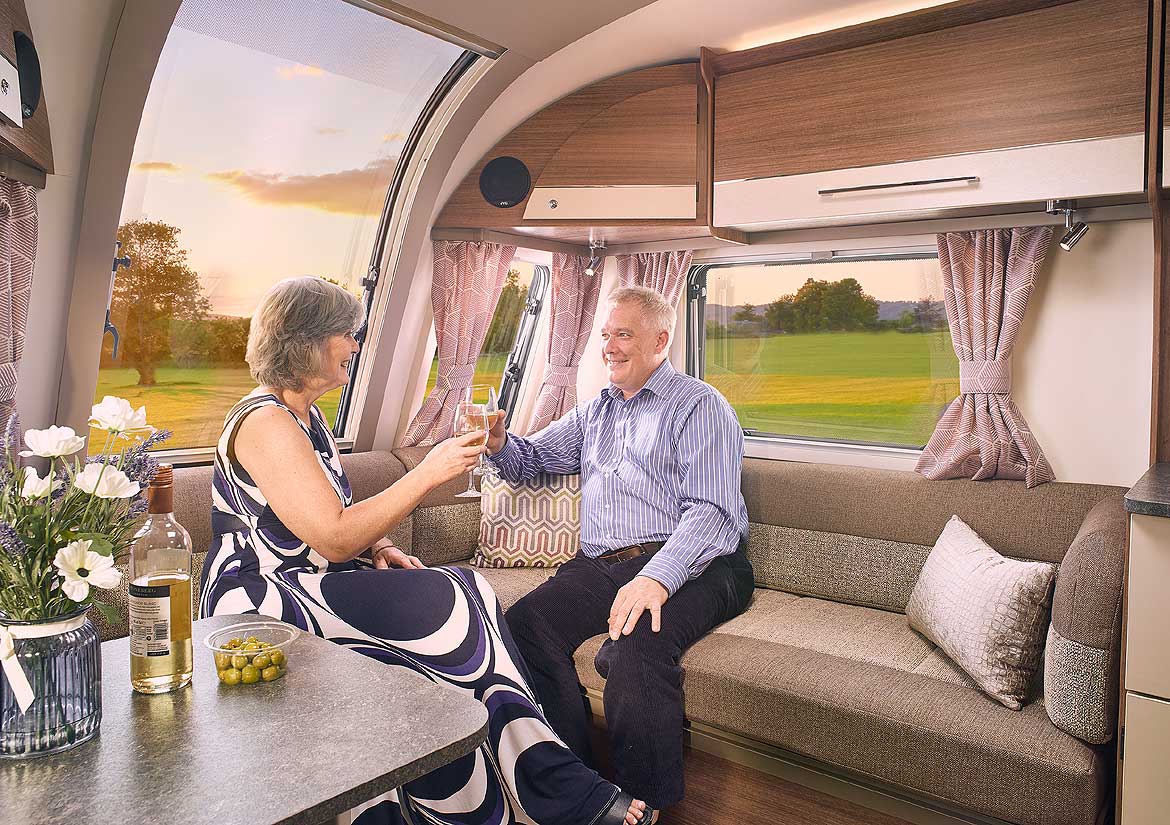 The Pegasus Grande is 8ft wide and a real leap forward in Bailey caravan design and caters for the growth in demand for larger caravans. If you're looking to venture out all year round this is a genuine four-season vehicle. It is great for both touring or static use. The lightweight Alu-Tech high performance, glass reinforced plastic body shell make the all-new Pegasus Grande the perfect choice. Big on size, big on spec, yet no compromise on weight and price.
Living Area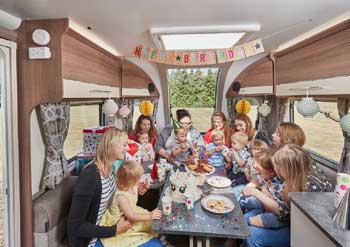 If you're away with friends or family the Pegasus Grande gives that extra space that you need for cosy family gatherings. No more being squashed up against each other! I really like the living area with the vertical front skylight and the extra width also provides room to manoeuvre around the kitchen area. The branded Radio, CD, or player with iPod connection point makes listening to your favourite music easier whether you're entertaining or enjoying an evening in on your own.

The Standard Kempton upholstery provides a stylish look and comfort that suits the soft truffle split section loose fit drop in carpets. Also new over locker LED lighting and USB sockets in directional spotlights.

Creature Comforts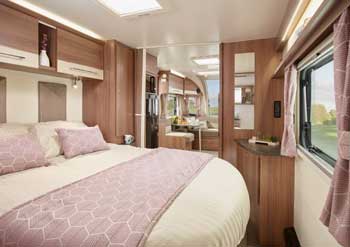 Of course with the extra width there is more space for that all important double bed, a home away from home. You can also purchase bespoke caravan bedding sets to co-ordinate with the caravans soft furnishings.

Other great things about the Grande are the through boot easy access large exterior storage locker and Truma 100 watt solar panel.
If you would like to find out more about the Pegasus Grande please take a look at it on our Website - or even better, pop down and see it for yourself. We will be more than happy to give you a guided tour.