The New Bailey Phoenix Caravan Range Is Here!
Thursday, 5 January 2006 | Staff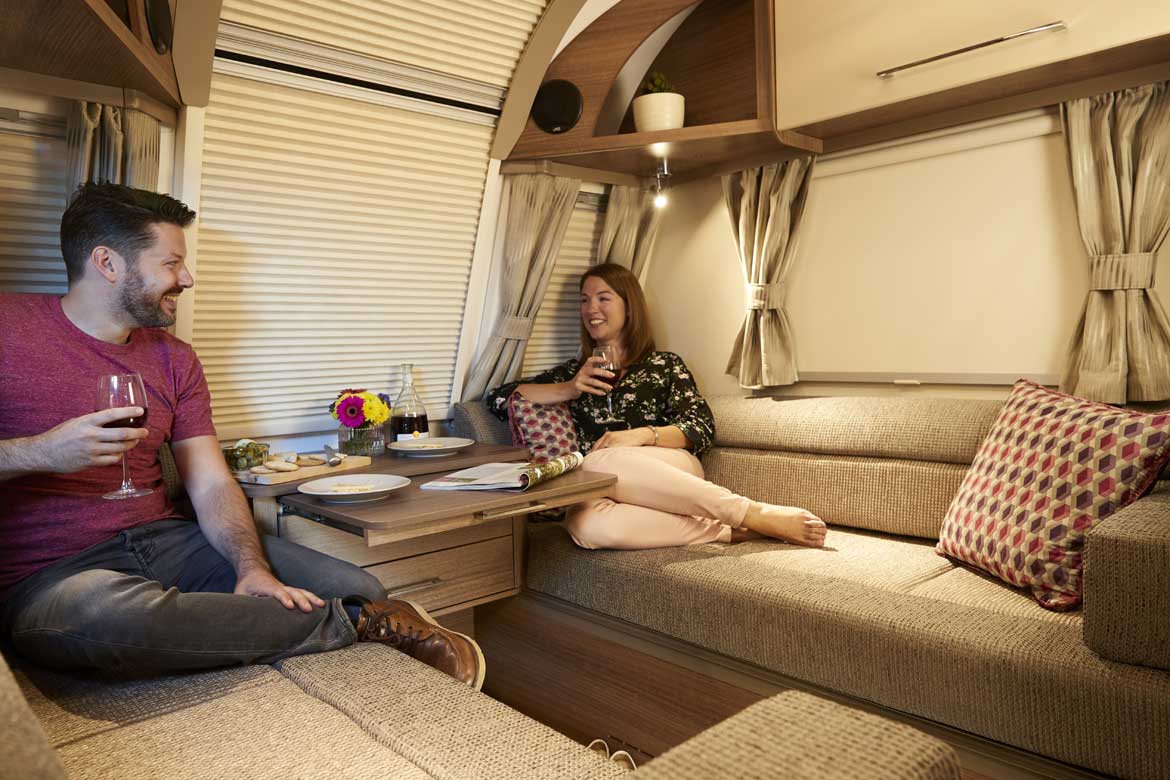 The Phoenix range of caravan provide a blend of comfort, specification and value for money and are ideal for the first time caravanner.
With its established Alu-Tech construction and aluminium extrusion framework means there are no external fixing points to create potential paths for water ingress.
Living Area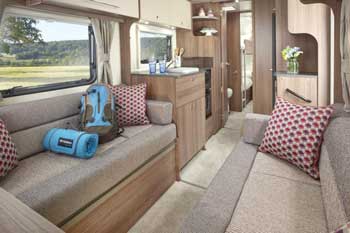 The large windows at the front allow maximum light to flood the interior and the efficient air-blown heating provides ultimate comfort. By the front window is a two-drawer chest of drawers unit with slide out occasional table and soft close drawers.
There are overhead lockers and cupboards providing an abundance of storage and foam filled upholstery featuring premium quality fabrics. New over locker LED lighting. There are the all important USB ports for charging mobile phones, tablets and cameras.
Kitchen
The kitchen has a 103-litre dual-fuel fridge (single axle only) with separate freezer compartment. The cooker has a separate oven and grill with a hob that has four gas burners and there is a microwave oven.
Washroom
There is a spacious washroom with a fully lined shower compartment, which is accessed via folding door. The shower compartment itself is larger than some walk-in showers I have seen in hotels! The washroom hand basin has mixer taps and there is a bathroom storage cupboard.