Penrose Touring offer almost the entire, extensive Dorema awning range, with each awning typically coming in many different sizes and colour choices.
In today's rapidly developing caravan awning market, Dorema have continued to make investments in the future with practical, improved manufacturing technological innovation and ongoing extensive research into the production of high quality materials for awnings. Whether you are looking for a full size caravan awning with traditional poles for long term site use, an awning with the convenience and ease of airframe technology or a more compact weekend porch awning, the quality and variety of options provided by the Dorema range will make your choice that much easier.
Dorema Awnings - Some Product Details

TenCate Material
Dorema awnings are manufactured using, world leading, TenCate outdoor fabrics which provide optimal all round protection for years of enjoyment.
DormaTex is coated polyester material, which has been exclusively designed by TenCate for Dorema Awnings
Dorema Frame Types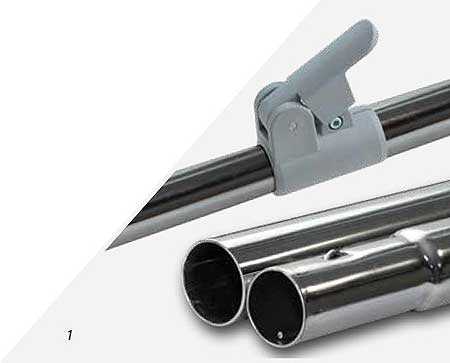 1. STEEL - The Steel frames offer great stability and are easy to assemble with the EasyGrip clamp system. When you have a seasonal pitch, Dorema highly recommend you to use their 28mm steel frames for extra stability and a carefree stay.
2. ALU QUICK SYSTEM - The ultra light aluminium frame consists of only three major sections and three roof support poles. Each section contains a number of poles which are telescopic or are connected together with a spring system. All angle joints are made of steel.
Lightweight (about half the weight of steel).
No rust​
3.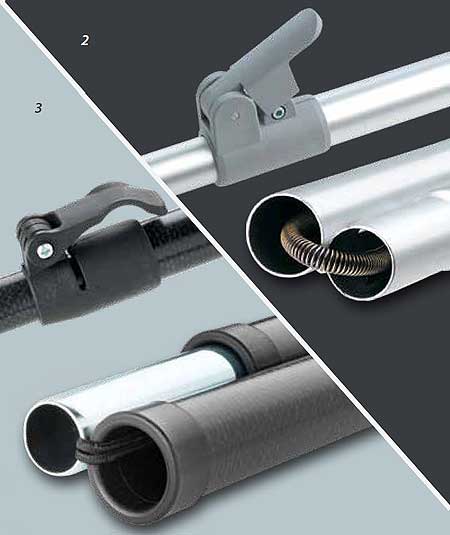 FIBRETECH PLUS - The very latest in fibreglass frame technology, manufactured from 30 mm and 25,5 mm diameter tubing. This is a top quality woven fibreglass tube that is incredibly strong, easy to handle and simple to erect. The unique construction of the FibreTech Plus frame ensures a degree of flexibility with maximum strength at all times.
Ultra light and flexible
Easy to setup
Very stable
Long life
New EasyGrip clamp system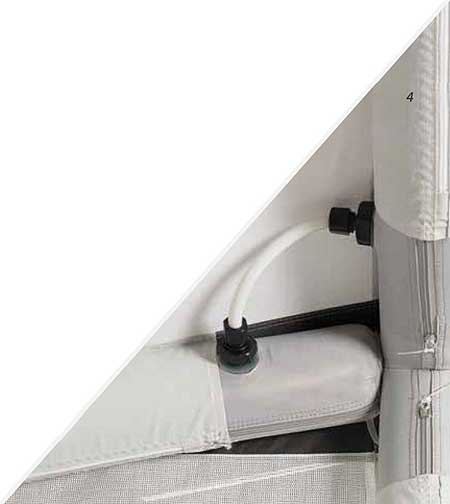 4. EASY AIR FRAME SYSTEM (EAF) - The Easy Air Frame System consists of seamless TPU inner tubes that are high frequency welded on the ends. The inner tubes are protected within reinforced twin walled outer jackets. Inflation is achieved by an external single valve system that incorporates isolation valves which isolate each section of the main air frame. This also helps to preserve the air pressure within each inner tube. For rapid deflation, simply open the isolation valves and release the the air pressure from external multi-valves which are located at the front of the awning. The Easy Air Frame is only inflated to 8 -10 psi (max.) and makes the pitching of the air awning fast and simple.