Isabella Camplet - The Compact Trailer Tent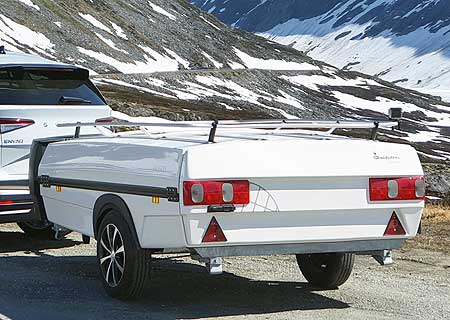 Wondering what the word Camp-let means? Where did the name come from? Well, the name Camp-let is made up using two words from the Danish language: the first part, 'camp', is the same as camping in English, and 'let', means easy. So Camp-let means easy camping. Camplets are not a fly-by-night or whim product, but in fact they have been around for many years; the first Camp-let trailer tent was produced in a Danish factory as long ago as 1969. Continuously developed over the years, the current Camp-let trailer tents are modern classics that meet contemporary needs; easy transportation to holiday destinations plus comfort and versatilty to enjoy your holiday to the full.
Tow with Ease, Camping Freedom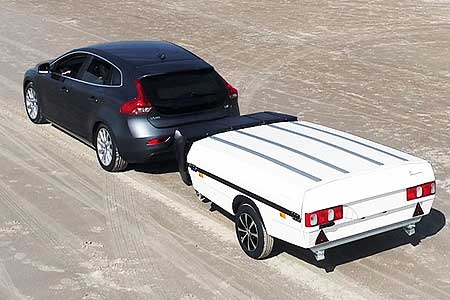 Towing a caravan not for you? Want more comfort and ease than a tent alone can provide? A Camp-let could be just the answer. Particularly if you relish the freedom to head off anywhere at anytime you like on your holiday but do not want to invest in a caravan. The combination of Danish design and robust craftsmanship gives you the comfort of a caravan but the freedom of a camping holiday.
Particularly compared to a caravan, a Camp-let is really easy to tow with a car. In-deed, vehicles which will tow a Camp-Let would include many of the smallest cars that are approved for towing trailers plus many electric cars as well. But Camp-lets are not just easy to tow, they are equally as easy to put up as well. Both the awning and sleeping areas are put up in a single easy action.
Easy, Convenient Set-Up
In just three easy stages and within a matter of minutes, you'll have your Camp-let setup and be ready to relax and enjoy your holiday. The trailer tent has a built-in spring system; this enables just one person to open and setup a Camp-let with no need for additional assistance ( although extra assistance will always be appreciated! )
Camplet Setup Illustrations

| | | |
| --- | --- | --- |
| | | |
| 1. The built in kitchen swings out - all kitchen models can be used en- route. | 2. The trailer opens up. A practical spring system helps you open and close the trailer. | 3. The large awning and sleeping compartments open in a single movement. |
Comfort, Space and Cosiness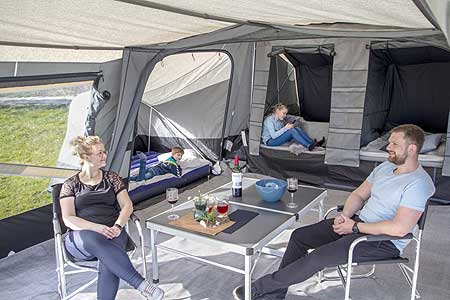 Although, once attached at the rear of your car, a Camp-let may be hardly noticeable, these highly compact trailer tents provide plenty of features – and high on the list is cosiness. These trailer tents strike an excellent balance between the amount of available space – with spacious sleeping compartments, living area and space for your luggage and the convenience of towing. And if you find you want to add to your Camp-let's features or add more space then there are many options that include an annex, a sun canopy and a kitchen.
Transform Your Camplet And Make It Yours With Optional Extras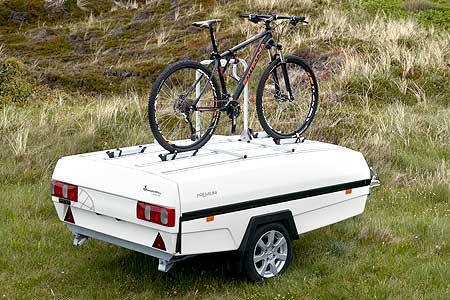 From annexes, canopies, bike racks, cable kits, to storage brackets, front storage boxes, roof racks and mattress toppers - the Camplet trailer tents have a superb collection of optional extras that will enable you to extend your sleeping options, increase your living area, store everything you need and live in style and comfort whilst you are away from home.